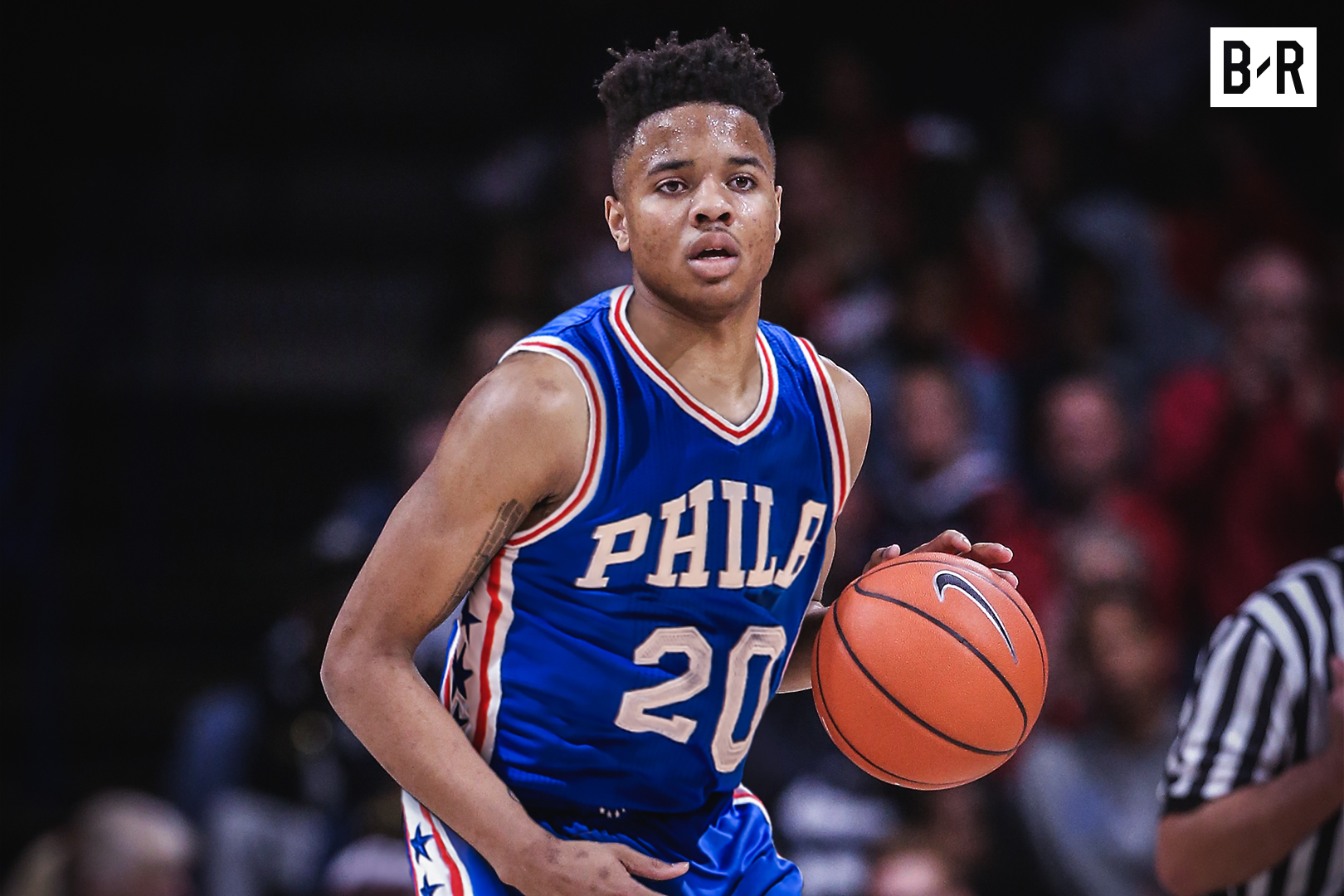 The Philadelphia 76ers selects Markelle Futz in this years NBA 2017 draft, or that's what Sixers fans are hoping. The Sixers were originally slated to pick in the 3rd overall top spot in this years NBA draft. The Philadelphia 76ers traded a future #1 pick along with swapping out their current 3rd overall pick position with the Boston Celtics to acquire this year NBA number #1 top draft spot. The Sixers making this move signals a huge "Moment" in their "Trust the Process" journey. While this journey for the basketball deprived Sixers fans has been as rough as it's been over the last 30 plus years, the Sixers fan moment has come. There are real reason for the first time in many years that our Sixers fan base will have something to cheer and get excited about. In a league in an era of the NBA when you only need a couple of superstars and a solid complimenting cast, the Sixers have an opportunity to do just that. Though the Sixers are still about 2 years away from being more than relevant, winning a NBA playoff series this coming season may not be far fetch.
Whether it's speculation, predictions or just hopes, it seems as if Markelle Fultz will be the number one pick of this years NBA draft by our Philadelphia 76ers. Adding a talented Fultz to a group of young talented group players such as Joel Embiid, Ben Simmons, Jahlil Okafor and Dario Saric could prove to be very interesting. When you're talking about having a core of superstar players for our Sixers, I will go out on the limb and say Embiid and Simmons have superstar talent. I have heard some crazy talk about people comparing some of Fultz skills to Iverson and Moe Cheeks. I'm not willing to go nowhere near that conversation but if Markelle Fultz has some of that explosiveness, the ability to knock down the mid-range jumper that has a level of coolness, then he's off on the right track. When you add Fultz skillset to key intangibles of a high basketball IQ, the willingness to be dilligent in working hard that's driven with high goals with a chip on his shoulders gives him an opportunity to be special. Keep in mind again that if the formula to success in the NBA is built around 2 – 3 superstars with a quality surrounding cast, the Philadelphia 76ers are headed for happy times again.
Another reason for the Philadelphia fan to be excited and hopeful is that the Sixers fan is that they can expedite their chances of success with a quality veteran free agent. Adding either Paul George or Jimmy Butler would be ideal but maybe not practical. We all know what talent level Embiid is working with. Even if Simmons and Fultz combines together as one talent, adding a proven quality veteran talent such as Rudy Gay or Serge Ibaka could be a great choice too. These two players should compliment and solidify the Sixers offensive mid-range to low post game around Embiid while providing quality defense too. The Sixers salary cap should not be an issue unless these guys want 4 and 5 year contracts. Even if money and length of contracts becomes an issue then they could sign Ersan Ilyasova along with JJ Reddick or Kyle Lowery and call it a day. This would give the Sixers long range, mid-range and a unfair advantage offensively underneath too. As crazy as this may sound I'm not sure how hurt Henderson and Bayless was last year. These are 2 nice size guards that can score from the outside and defend very well. Let's say that Sixers starting team consist of Markelle Fultz, Gerald Henderson (or Kyle Lowry), Ben Simmons, Rudy Gay and Joel Embiid. Two more players to look out for could also be Gordon Hayward and Danilo Gallinari
Do you realize that your new second unit were the Sixers starters for most of last season. Now you're asking last year starters to go against the second teamers of other NBA teams. Last years Sixers starters (without Embiid) had more problems in the second half of games rather than in the first half. If you're second team unit consist of Jahlil Okafor, Dario Saric, Robert Covington, Jerryd Bayless and JJ Reddick, I believe our Sixers should have an advantage. This is one reason why I'm so glad the Sixers have not traded Okafor or Saric. Okafor should dominate any 2nd level centers coming off the bench offensively and defensively. While Dario is also good enough to start on this team, he's my new Sixers era Bobby Jones. For the ones reading this that can't go back that far just remember Aaron McKie. You need your bench to be able to give you something when you get deep in a playoff series. Not only can this bench give you both offense and defense they are also seasoned with experience.

As we "Trust The Process" with this years NBA draft selection, the real "Moment" starts when the Sixers they add the core key veterans around their next 3 young core players. Hello Sixers fans, it's time to pay attention and get excited
Bruce Jacobs
Contributor
www.PhillyHive.com
The info shared here has not been evaluated by the FDA and is not intended to diagnose, cure or treat any illness or disease.