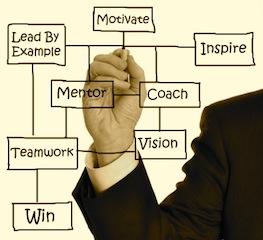 Glenn E. Fleming, MD, MPH, Contributor, MarketHive
Recently, I came across an article written by Mamta Chhikara (http://hive.pe/eC), which goes on to list and describe specific qualities that a genuine person possesses:
*They don't seek attention = Modest
*They're not concerned with being liked = Confident and Authentic
*They can tell when others are full of it = Intuitive (a good judge of character)
*They are comfortable in their own skin = Self-assured and confident
*They do what they say and say what they mean = Integrity
*They don't need a lot of stuff = Simplicity
*They're not thin-skinned = Easy-going
*They're not overly modest or boastful = Humble
*They're consistent = Dependable
*They practice what they preach = Genuine, Honest
Always keep these traits in mind not only as business but also as an individual. As entrepreneurs seeking to gain trust, authority, and a growing customer base, we should always be cognizant of the foundation of inbound marketing, which involves:
*Performing due diligence for you and your company
*Performing due diligence for your targeted audience/clients/potential customers
*Engaging with your targeted audience/clients/potential customers
During the process of engagement, we should always be aware of the above traits of genuineness. Your future colleagues and customers will be looking for these traits and will likely have the following thoughts/concerns:
*They want to know if you are confident in your company and/or product.
*They will likely be more concerned about the content/effectiveness of your product and/or character more than shiny "bells and whistles."
*You should be able to eliminate illegitimate leads or potential colleagues within minutes of engaging
*Your customers and your colleagues want to see that not only do you use the product in question, but also that you use the product well and are able to demonstrate the product's effectiveness to your colleagues and potential customers
*Most of us can eventually "smell" an inferior product or individual within a short period of time. A usual warning sign is too many "bells and whistles." Simplicity is the name of the game. If it's too complicated or if it feels like the product (or individual) is too flashy, then it may be perceived as ineffective or disingenuous.
*Your customers and colleagues want to know that they can reach you during tough times or emergent situations. Are you easily accessible via multiple modalities of communication (i.e., phone, text, email, Skype, etc)?
Now, I am not one who typically needs validation in anything that pertains to who I am as a person but I felt markedly refreshed after reading this article. Am I a genuine person? Hell yes!
Depending upon where you are or whom you are conversing with, we may describe a genuine person as either "the real deal" or "being real." If you are a fan of Larry Wilmore on Comedy Central, then you are already familiar with his catch phrase "Keep It 100." It's the same concept and I believe being genuine is parallel with having integrity as well as the other above traits.
Not only does a genuine & authentic person display his authentic self at all times (obviously with some adjustment for discretionary purposes), but he also "says what he does and does what he says." He is honest about who he is and his actions reflect his character regardless of the setting.
The info shared here has not been evaluated by the FDA and is not intended to diagnose, cure or treat any illness or disease.